INTERVIEW: Morgan Betz on fences, smileys and oilstick
How did you get to the smiley face?
The smiley face comes from a doodle I did years back while I was watching a western movie in the studio. I often feel the paintings that work are the ones that come from doodling or headlessly trying things out. In any case; I cannot work from a set plan that is overly thought of and constructed.
Otherwise it loses spontenaity?
Well, it just does not work for me; when you start feeling the weight of the process of painting, you sort of become self-conscious, which in turn feels like you are taking yourself too seriously. I have to trick myself into making something, almost as if by surprise initially. Afterwards I can look back and say "ok now I have a plan to go forward with".
Back to the painting...
Yes, so it goes back to paintings I made from that doodle of a Western cowboy, like Plaid and Tartan (2009) or Old Spice (2009). Back then my paintings were made in oil paint and very full; lots of brushstrokes, and there were many objects in the composition. I was also very interested in Picasso and his portraits where he re-ordered eyes, noses and ears. I guess that configuration of the eyes is what I kept in the current painting. I just wanted to break something with respect to a smiley face.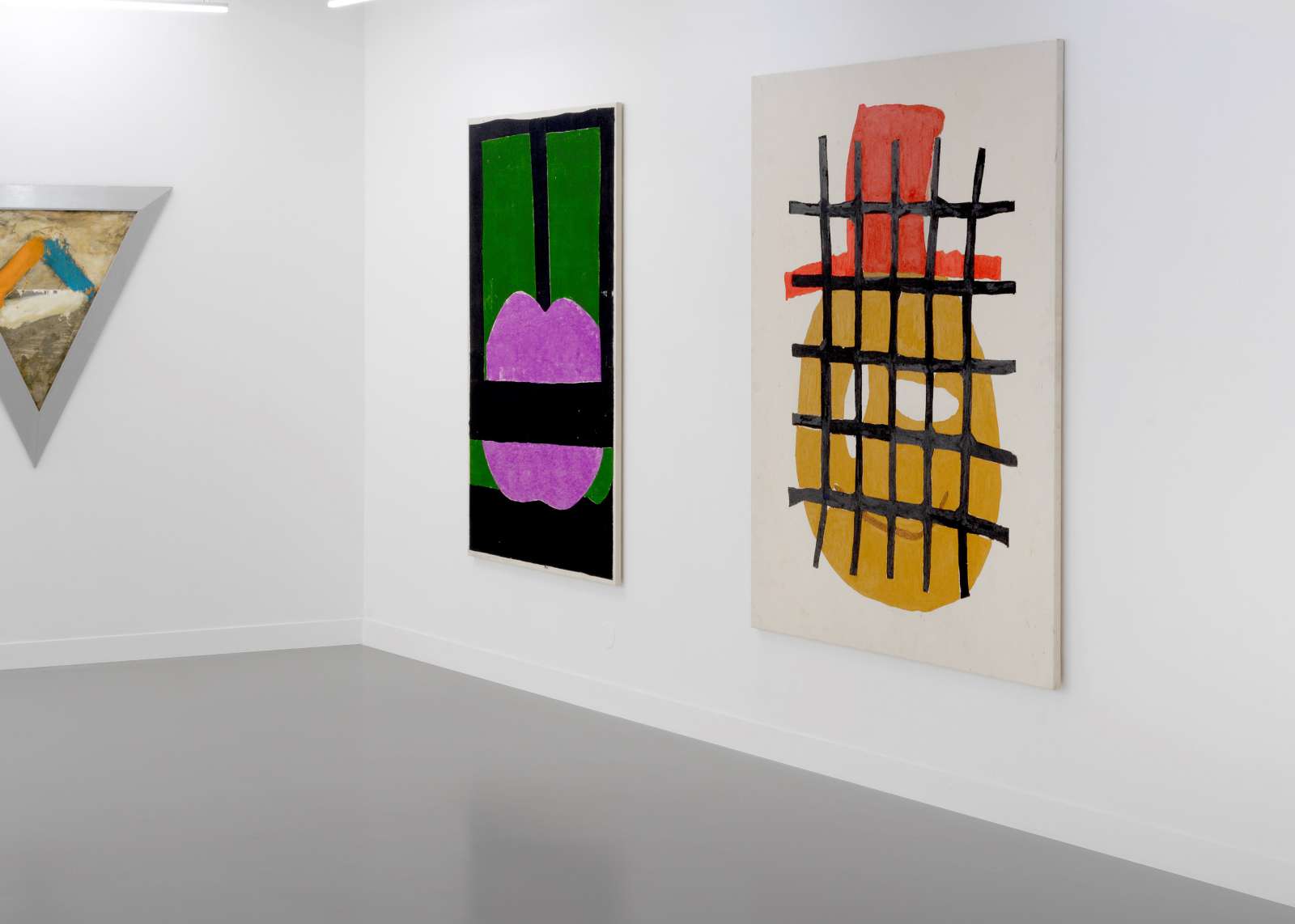 The comparison to Plaid and Tartan is quite interesting; it seems more things have changed...
I like to always try and do something different, as in not becoming the guy who only makes such-and-such painting. And you are right, the painting is much larger, and has a much clearer compositions.
Reduced to a smiley face with weird eyes and a hat, behind a fence.
Yes, I have been using the fence motif quite a lot. It is an interesting way of putting depth into a painting, like a stage decor and layering; also the idea of a fence; however it blocks your view, it is always possible to look behind it or imagine that the actual scene lies beyond it.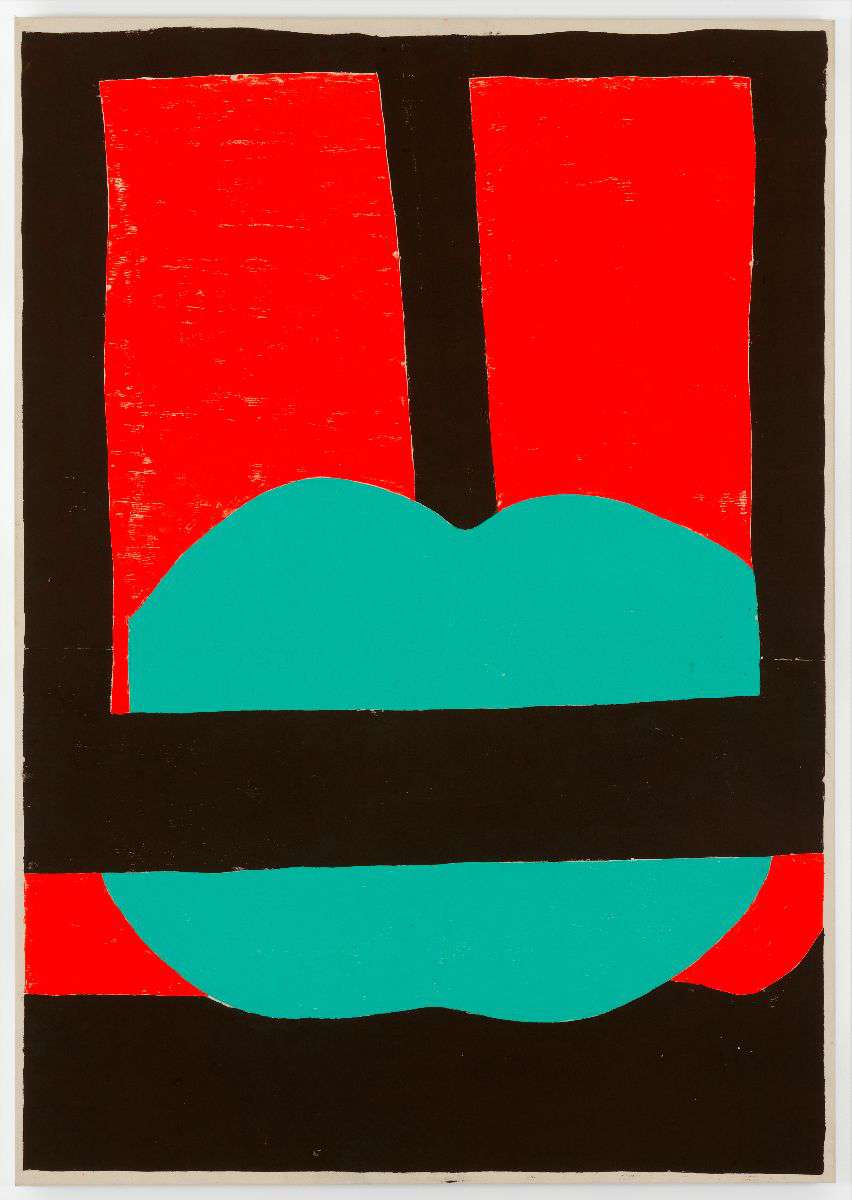 Another thing that seems new is the use of oil stick.
It's a bit like drawing and scratching with pencils. The paintings I made in the past few years were made through a stencil technique; I would cut out the shapes I wanted to use in a painting in cardboard, then paint on the cardboard and transfer the paint onto the canvas. This helped me to avoid worrying about brushstrokes; every part of the painted object has an even amount of paint, without accents or sense of direction and the transfer led to small accidents and surprises. After a while though I want to add to or change certain ways of doing something again.
What I like mostly about the oil stick is that it feels like I am drawing and I can just keep going without reloading the brush. It also dries quickly and so it's fun to go over things.